Why Camp Flix
Camp Flix is Georgia's premiere summer filmmaking camp-- a one or two-week, real-world experience that immerses teens and tweens in the craft of filmmaking. Camp Flix introduces kids, ages 11-17, to the techniques, language, and processes of filmmaking and acting, as well as provide an opportunity for teamwork and collaboration as they make a short film during the week with other campers.
Watch our new video to lean more.
"It's an amazing experience that gives budding filmmakers and/or kids who are looking for a fun, creative outlet, an opportunity to learn and have an incredible time. A big thumbs-up!"
— Julie Crow (Parent)
Six Summer Sessions Available in the Greater Atlanta Area
Including our new 2-week session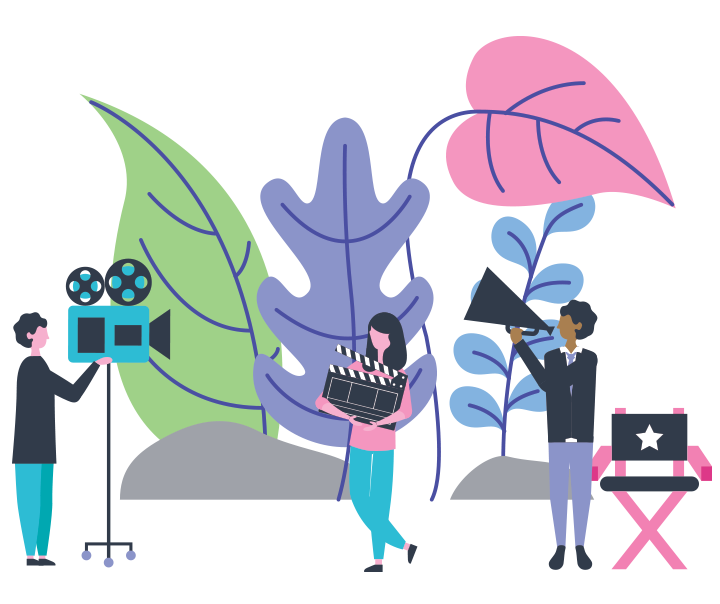 SESSION 1 - 1 WEEK
Emory University

Atlanta, Georgia
June 10 - 14
Camps:
Day: $695  |  Overnight: $1,395
*OVERNIGHT CAMPERS ARRIVE ON SUNDAY 6/9
SESSION 2 - 1 WEEK
Emory University

Atlanta, Georgia
July 8 - 12
Camps:
Day: $695  |  Overnight: $1,395
*OVERNIGHT CAMPERS ARRIVE ON SUNDAY 7/7
SESSION 3 - 1 WEEK
Oglethorpe University

Atlanta, Georgia
July 15 - 19
Camps:
Day: $695  |  Overnight: $1,395
*OVERNIGHT CAMPERS ARRIVE ON SUNDAY 7/14
SESSION 4 - 1 WEEK
Oglethorpe University

Atlanta, Georgia
July 22 - 26
Camps:
Day: $695  |  Overnight: $1,395
*OVERNIGHT CAMPERS ARRIVE ON SUNDAY 7/21
SESSION 5 - 2 WEEKS
Oglethorpe University

Atlanta, Georgia
July 15 - 26
Camps:
Overnight: $2,695
*OVERNIGHT CAMPERS ARRIVE ON SUNDAY 7/14
CAMP FLIX JR - ONE WEEK
Oglethorpe University

Atlanta, Georgia
July 15 - 19
Camps:
Overnight: $425
*DAY CAMP ONLY - BAG LUNCH - NO LUNCH PROVIDED
SIGN UP for news and offers from Camp Flix